Kitchen & Garden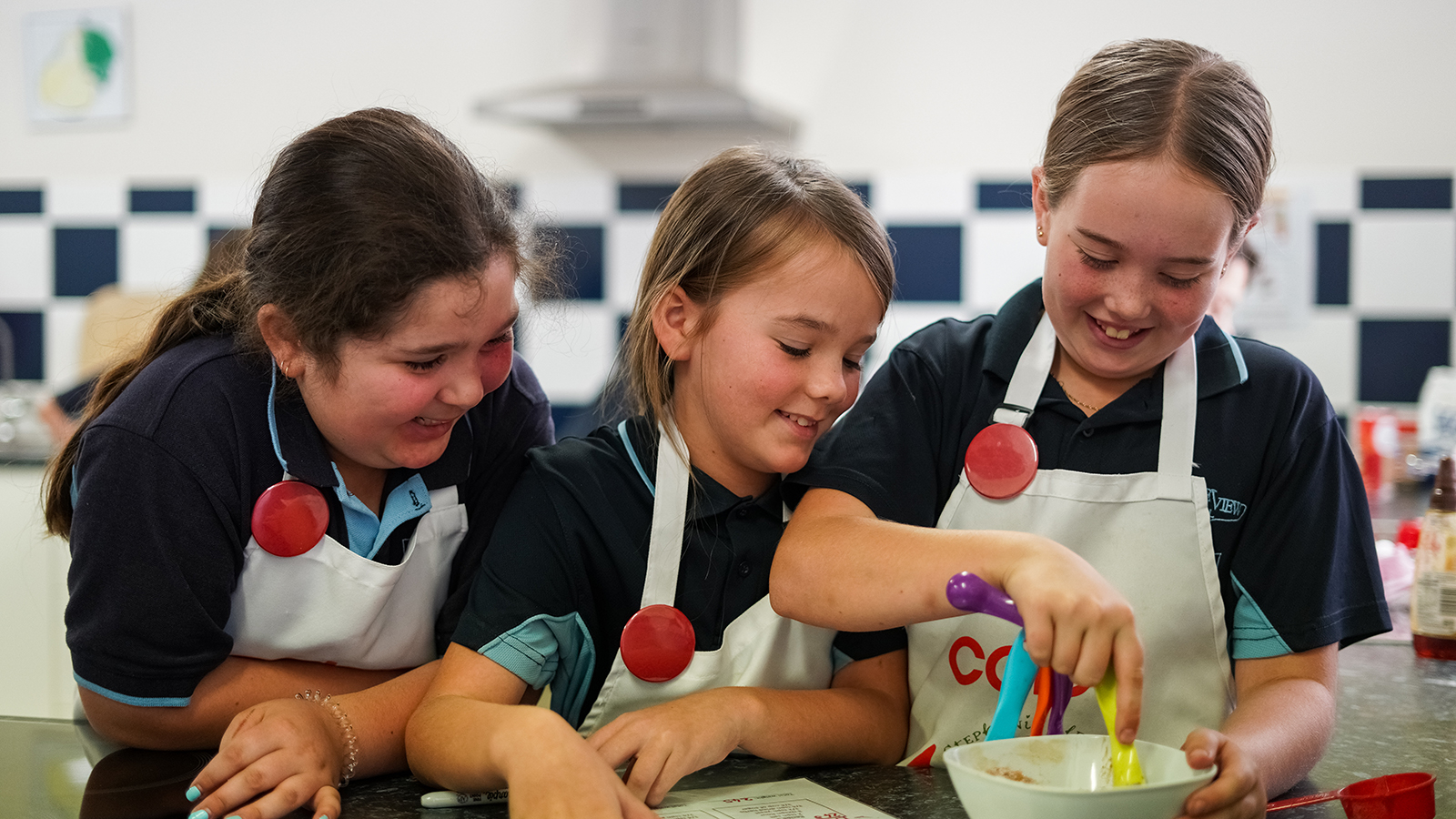 All students at Blakeview Primary engage in a block of learning each year of both kitchen and garden lessons. These lessons teach students valuable life skills and engage them in the whole process from paddock to plate.
Kitchen
The kitchen program immerses students in experiences that develop skills and knowledge about planning, preparing, cooking, serving, cleaning and understanding food and produce. Students utilise the garden produce to create meals they learn about and get to enjoy eating. They develop skills such as:
cutting, grating, peeling, etc.
setting and clearing tables
hygene practices while cooking and cleaning
knowledge of food types, healthy cooking and eating
and much more.
Garden
All students support the kitchen garden program by contributing to the full process of maintaining a garden. Students learn theory behind planting seasons, requirements of nutrients, sun and water. The skills they develop include:
prepping soil
planting
watering
pruning
weeding
harvesting